About the trade fair
Until recently, physiotherapy was associated only with treatments for people with disabilities, but today we are increasingly recognizing the possibilities that innovative diagnostics and rehabilitation bring. People playing sports, recovering from injuries, or working at offices - in each of these cases, knowledge and appropriate treatments can significantly improve the quality of life.
The answer to the growing interest in this topic is Reha INNOVATIONS, an event to be held May 12-13, 2023 at EXPO Krakow. It is here that the integration of circles related to the broad fields of physiotherapy and sports will take place. Business representatives, academic units and start-ups will meet in one place to present a wide spectrum of innovations in the areas of digitization and robotics and others in the rehabilitation and wellness industry.
Exhibitor profile

Manufacturers of medical equipment for diagnosis, therapy and training

Manufacturers and suppliers of orthopaedic supplies

Providers of technology for telerehabilitation

Producers of dietary supplements and special-purpose foods

Training and learning centres for physiotherapists

Medical publications

Producers of medical clothing for professionals and patients

Manufacturers of equipment supporting therapy and prevention

Providers of service solutions, including marketing solutions

Suppliers of customer reservation systems

Representatives of therapeutic centres, foundations, associations

Visitor profile

Owners of clinics, private hospitals, sanatoriums, care homes for the elderly
Managers: physiotherapy specialists, heads of departments in hospitals, sports centres, physiotherapy and spa centres in hotels, fitness centres
Doctors: medical rehabilitation specialists, orthopaedists, sports doctors, neurologists
Physiotherapists
Medical staff
Personal trainers/fitness trainers
Nutritionists
Amateur and semi-professional athletes, sports clubs
Patient associations
People with disabilities
Office workers
Students, research clubs and academics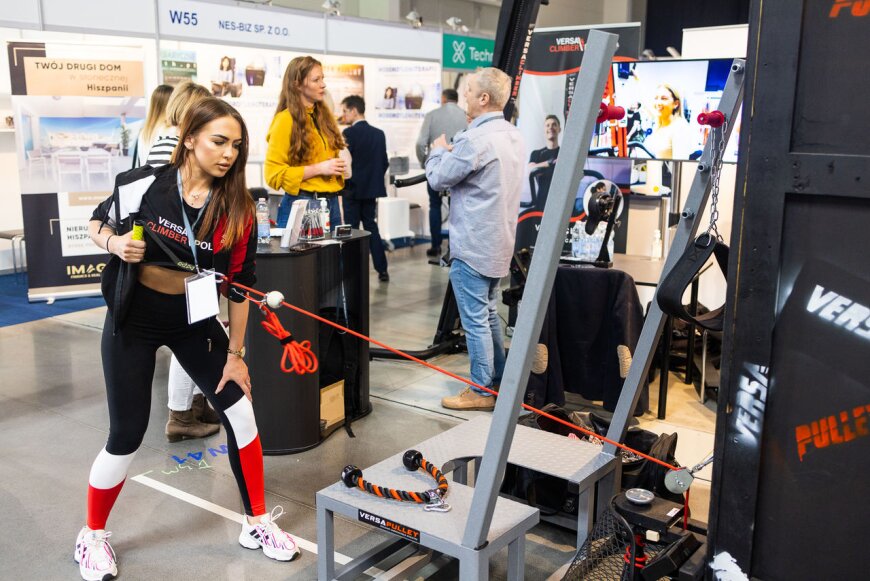 Previous edition 2022
The ambition of the organisers of Reha INNOVATIONS was to create a convenient space to present products and new solutions for prevention, diagnosis and treatment in physiotherapy, physical medicine, biomedical engineering, sports medicine, osteopathy and spa treatment. The plan was successful, as 60 exhibitors from top brands presented their offerings at the fair, answering visitors' questions in detail and allowing them to test equipment over the two days.
The keyword at the past event was an innovation. This is where you can catch a glimpse of upcoming trends. The solutions presented quickly find their way into practice, which is why the trade fair is the perfect place for... premieres. This potential was exploited by the company Koordynacja, which presented the AntiGRAVITY Platform - AGP - a platform for exercising anti-gravity muscles using feedback - for the first time in Poland at Reha INNOVATIONS.