Banner

Discover trends and create solutions with us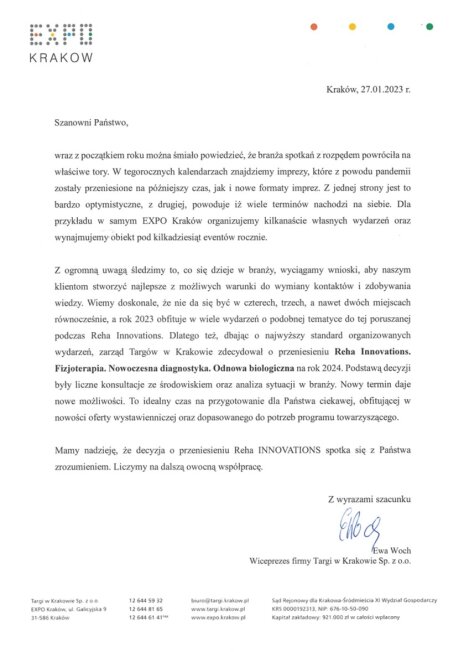 Ladies and gentlemen!
We are paying close attention to what is happening in the industry, learning lessons in order to create the best possible environment for our clients to exchange contacts and gain knowledge. We know that it is impossible to be in four, three or even two places at the same time and that 2023 is full of events with similar themes to those covered at Reha Innovations. Therefore, to take care of the highest standard of the events, Targi w Krakowie has decided to postpone Reha Innovations. Physiotherapy. Modern Diagnostics. Wellness. The decision was based on numerous consultations with the community and an analysis of the situation in the industry. The new date offers new opportunities. It is the ideal time to prepare an interesting exhibition offer, rich in novelties and an accompanying tailor-made programme for you.
We hope that the decision to move Reha INNOVATIONS will meet with your understanding. We look forward to continuing our fruitful cooperation.
Who does visit Reha Innovations?
Management

Owners of clinics, private hospitals, sanatoriums, nursing homes
Management staff: physiotherapy specialists, heads of departments in hospitals, sports centres, physiotherapy and spa centres in hotels, fitness centres

Specialists

Doctors: medical rehabilitation specialists, orthopedists, sports doctors, neurologists
Physiotherapists
Medical staff
Personal/fitness trainers
Nutritionists

Patients

Amateur, semi-professional and professional athletes
Sport clubs
Patients associations
People associated with the foundation, on Facebook groups and forums
People with disabilities
Office's workers

Universities

Students
Research circles
Researchers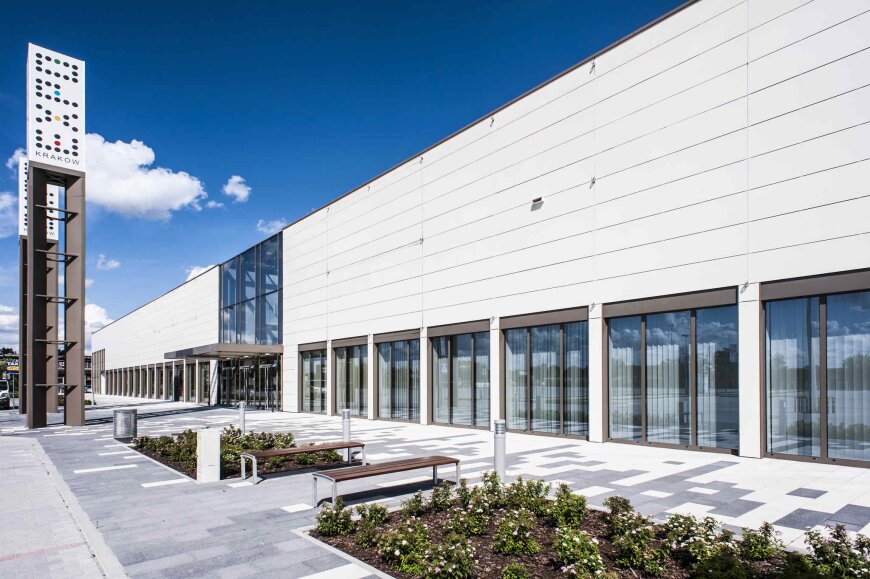 Explore EXPO Kraków
EXPO Kraków is a modern exhibition and convention centre, disabled people friendly with meeting rooms prepared for the most demanding events. Many visitors are ready to talk with you about your offer. As an exhibitor, you can expect better conditions of stand installation, wide advertisement offer, and great service made by our experienced employees.
Previous edition